Mendeley
Mendeley is a free reference manager software and an academic social network that can assist you in organizing your research, collaborating with others, and discovering the latest research trends.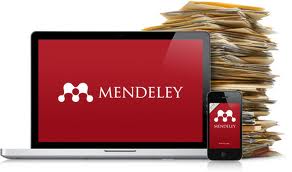 With Mendeley you can:
Generate bibliographies according to the specific citation style you wish
Organize your papers on your computer, e.g. tag your paper, organize them in folders and subfolders, etc.
Collaborate your colleagues online, e.g. echange citations, recommend papers, etc.
Import papers from other research software
Receive suggestions of relevant papers to what you are interested in
Access your papers from anywhere and anytime
Mendeley is the worlds largest research collaboration platform for scientists, academics and students. With approximately 1 million users and over 85 million research papers in its rapidly growing catalog, Mendeley helps users organize their research, collaborate with others online, and discover new research. Mendeley is cross-platform (Windows, Mac, Linux, iPad, iPhone, iPod Touch) and compatible with all modern web browsers. You can install your Mendeley client by downloading it from the respective webpage.
NUP Library offers training sessions on the effective use of Mendeley. Ask your Librarian how to organize a session.