Prof. Kostas Giannopoulos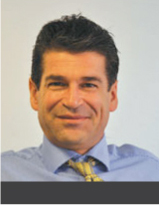 BIOGRAPHY
Professor Kostas Giannopoulos is the head of the Finance and Banking at Neapolis University, Pafos. Professor Giannopoulos is a Doctor laureate in Banking and Economics from the University of Siena. He also holds a Masters degree in Banking and Finance from the University of Wales and a PhD in Finance from the London Guildhall University. He has published widely in international journals and presented his work at academic and professional conferences on both sides of the Atlantic. His empirical work on volatility and VaR analysis has attracted major interest from both practitioners and banking regulators. Most notable is the Filtered Historical Simulation model. This semi parametric model explores efficiently the nonlinear historical dynamics to generate multi period joint predictions for a large scale of assets. The applicability of this forecasting model has been extended in areas such as risk modelling, option pricing and asset allocation. Over the past twenty years Prof Giannopoulos has been a consultant to various private and commercial banks, investment managers and regulatory organizations. He has been a frequent speaker at academic conferences and professional seminars in Europe and USA. Professor Giannopoulos has published over a dozen refereed papers on several methods in market risk management; option pricing; volatility characteristics and modelling; and international portfolio diversification. This consultancy and research work has led Professor Giannopoulos to develop numerous quantitative tools and models in volatility modelling and risk management. Professor Giannopoulos was the regional chapter director for the Professional Risk Managers International Association (PRMIA). He is an Honorary Fellow at the Laboratory of Intellectual Integrated Institute of Problems of Mechanical Engineering, Russian Academy of Sciences.
SELECTED PUBLICATIONS / RESEARCH
2012 "A market risk model for asymmetric distributed series of return" (with R. Nekhili), International Research Journal of Applied Finance, 3, 1, 106-114.
2010 "Volatility spillovers and price interdependencies; A dynamic non parametric approach", (with G Koutmos and R Nekhili), International Research Journal of Finance and Economics . 45, 114-21
2008 "Nonparametric, conditional pricing of higher order multivariate contingent claims", The Journal of Banking and Finance*, 32, 9, 1907-1915.
2005 "Coherent risk measures under filtered historical simulation", (with R Tunaru), The Journal of Banking and Finance*, 29, 979-996.
2005 "Portfolio selection under VaR constrains", (with E Clark and R Tunaru), Computational Management Science, 2, 123-138.