Marios Leonida Evriviades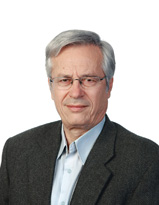 POSITION
Professor of International Relations and Security
Deputy Head of the Department of History, Politics and International Studies
CONTACT DETAILS
Telephone: +357 2684 3424
Email: 
m.evriviades@nup.ac.cy
BIOGRAPHY
Marios L. Evriviades is Professor of International Relations and History at Neapolis University Pafos. He is also Senior Fellow and Director of Resources at ERPIC-European Rim and Investment Council, Larnaca. He was educated in the United States (B.A., M.A., M.A.L.D., Ph.D.),
University of New Hampshire and Fletcher School of Law and Diplomcy, Tufts University.
B.A. in Political Science and History (double major, cum laude), University of New Hampshire, 1971.
M.A. in International Relations, Fletcher School, 1972.
M.A.L.D. in Law and Diplomacy, Fletcher School, 1973.
Ph.D. in International Relations and Organizations, Fletcher School, 1978.
He was Associate Professor at the School of International European and Regional Studies, Panteion University (2000-2014). From 1995 he held the position of Professor of National Security at the Hellenic National Defence College and concomitantly taught at the Naval Academy, Air Force Academy and at Professional Schools of the Hellenic Armed Forces. He also taught at the National Police Academy. He was Ass. Professor at the Athens University of Economics and Business, Department of International and European Studies, (1993-1998). From 2000 to 2004 he taught at the University of Piraeus, Department of Shipping Studies (2000-2004) and at the Kapodistriakon University, Department of Turkish and Asiatic Studies (2010-2014). From 1993 to 2010 he served as Director of Documentation at the Institute of International Relations (IIR) Panteion University. From 1995 to1999 he was Director of Studies at the Defense Analyses Institute (DAI) of the Hellenic Ministry of Defence. From 2002 to 2003 he served as Managing Editor of Foreign Policy magazine (Carnegie Endowment for International Peace). He was also member of the Editorial Board, Hellinique- Hellenic Studies. From 1993 to 1999 he served as Editorial Board Editor of the Journal of the Hellenic Diaspora. Currently he is member of the Advisory Board of the journal Balkan and Near Eastern Studies. From 1977 until 1980 he served as a) Teaching Fellow at the Department of Government, Harvard University (Prof. Stanley Hoffmann), b) Research Fellow at the Centre for Middle Eastern Studies, Harvard University, c) Research Fellow at the Centre for Policy Alternatives, M.I.T. He was also occasional lecturer at the Diplomatic Academy, Department of State, U.S. From 1980 to 1989 he served as Press Counsellor of the Embassy of Cyprus in Washington, D.C. In Cyprus (1989-2993) he served in the Office for the Study of the Cyprus Problem, as advisor and speech writer of the President of the Republic, and as Director of the Department of Turkish Studies of the Press and Information Office. In Greece he served as advisor to the late Deputy Minister of Foreign Affairs Yannos Kranidiotis.