Nikolaos Zaprianos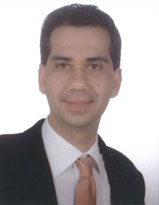 BIOGRAPHY
Nikolaos Zaprianos is a Lecturer in Civil Law at the School of Law, NUP (since November 2016), member of the Thessaloniki Bar and partner in "Efstratiadis and Partners Law Fim".
He studied law at the Aristotle University of Thessaloniki (2007) and received a postgraduate degree in civil, civil procedure and labour law from the same University (2010). Being awarded a scholarship from the Greek State Scholarships Foundation (IKY) he obtained his doctoral degree (Dr. iur.) magna cum laude at the Humboldt University of Berlin (2015). In 2010 he worked as a scientific collaborator for the Centre of International and European Economic Law in Thessaloniki. In Berlin he participated in a workshop on US private law organised by the Humboldt University of Berlin and the Yale Law School and attended numerous seminars.
He speaks Greek, German and English.