Olympios Toumazou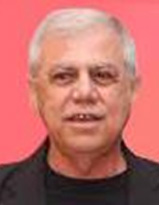 POSITION
Visiting Lecturer – Special Teaching Staff
CONTACT DETAILS
Telephone: +357 2684 3400
Email:
o.toumazos@nup.ac.cy
BIOGRAPHY
Olympios Toumazou studied economics, with graduate option in Finance and Accounting at the University of WLU in Canada. He is also the holder of an MBA with specialisation in Marketing from Leicester University, UK. He started his professional career with MEMRB International where he specialised in market research surveys for the consumer and industrial sectors. He was also in charge of Customer Services for the Retail Audits. In 1988 he was employed by the multinational company Procter & Gamble where he served as Marketing Manager for the Persian Gulf countries and Category Manager for the Arabian Peninsula.
He is a founding shareholder of RAI Consultants Ltd, of which he is the President of the Board of Directors since the foundation of the company in 1995. Olympios Toumazou is an active member of ESOMAR (European Society of Opinion and Market Research) and he is a regular speaker at marketing and strategy conferences. He also publishes articles in the areas of Continuous Research, Retail Management and Marketing. He is considered an expert in the field of Retail Audits in emerging markets having established and set-up Retail Audit services in more than 16 countries. He also provides consultancy services for major retailers and distributors of FMCG's.