Demetra Demetriou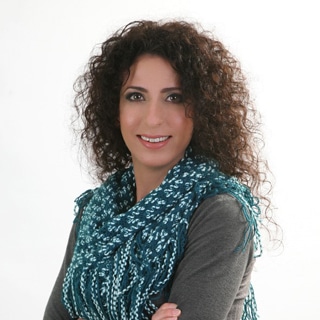 POSITION
Lecturer in Corporate Finance and Accounting
CONTACT DETAILS
Telephone: +357 2684 3300
Email:
d.demetriou.6@nup.ac.cy
BIOGRAPHY
Dr. Demetra Demetriou is a Lecturer in Accounting and Finance at the Department of Accounting and Finance of Neapolis University Pafos. She is a graduate of the Department of Banking and Financial Management of the University of Piraeus. She gained a Master's degree in Banking and Financial Studies and a PhD in Finance (Financial Modelling) from Heriot-Watt University in Edinburgh. She has made numerous presentations at academic and professional conferences.
Since 2020, she is a member of the Association of Certified Public Accountants (CPAC) of Cyprus and the Association of Chartered Certified Accountants (ACCA) of the UK. She also holds the professional qualification of Investment Management (Level 3) of the UK.
Her teaching interests include topics in accounting and finance such as management accounting, financial accounting, financial analysis, corporate finance, taxation, audit and assurance, corporate governance, etc.
She has published (co-authored) in the scientific Multinational Finance Journal (2018) research entitled 'Banking Crisis in Cyprus: Causes, Consequences and Recent Developments'. Her research interests are in the fields of corporate governance, internal audit, taxation, forensic accounting, environmental accounting and reporting, etc.
She is a member of the following:
Institute of Chartered Certified Accountants (ACCA).
Association of Certified Public Accountants of Cyprus (ICPAC).
She has contributed in the research, writing and editing of the following books:
Financial analysis and Applications, by Professor Panayiotis Theodossiou.
Structure and Regulation of Capital Markets by Dr. B. Ibrahim.