To study in Cyprus can be your most exciting experience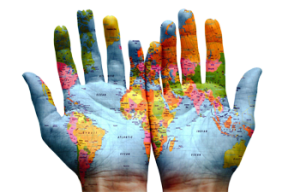 To study in Cyprus may be one of the most exciting experiences for a foreign student. By studying in Cyprus, you have the chance to study in other countries and take in a wide variety of benefits like:
You will travel and meet a new Country
The main reason you should consider to study in Cyprus is the opportunity to see the world. Studying in Cyprus will give you the opportunity to experience a new country and cultures, customs, and ways of living that you could not imagine.
You will participate in other educational systems
Another reason you might consider to study in Cyprus is the chance to experience different styles of education. You will have the opportunity to see parts of theory taught in your Degree of choice implemented in practice in other ways and under different perspectives of working that you may not have been able to see or realize if you were to study in your birth country.
You will discover and experience the history and culture of the Island
Many students that select studying in Cyprus are leaving their home for the first time. They then discover and experience the history and culture of another country and thus broaden their horizons and their knowledge
You will enrich your Language Skills
Chances are if you're planning to study in Cyprus, one of the major draws is the opportunity to study a foreign language. This will enrich your language skills and will add an additional qualification to your CV
You will make Lifelong Friends
You will have the opportunity to encounter new friends from different backgrounds and cultures. You will attend Universities and live with students from Cyprus and from all over the world. This will expand the circle of acquaintances, become more sociable and your network of friends will become international.
Life Experience
For most students, this time may be the only opportunity they ever get to travel abroad for a long period of time. Eventually you will find a job and career, and the opportunity to study in Cyprus may turn out to be a once in a life time opportunity. Take advantage of this to travel the world with no commitments but to study and learn about new cultures. To study in Cyprus will be an experience that will remain unforgettable.
Choosing the right University to study in Cyprus
Neapolis University in Cyprus is the ideal institution to gain all the advantages of the experiences for someone who wants to study in Cyprus. A welcoming place for you to study in Cyprus, Neapolis University, is the latest Institution to be registered as a University in Cyprus, having received Ministry of Education approval in December 2007, and the first ever university in the region of Paphos. It is now one of the leading private universities in Cyprus with four Schools.
Facilities
The choice to study in Cyprus is not only based on the academical qualifications. Students should also gain personal and life lasting experiences. The University has a new campus, the second of its kind in Cyprus, that is a welcoming place for study and work at the heart of a vibrant town Paphos and only a hundred metres from the beach which makes it an ideal place for your study in Cyprus, not only in summer but also through the winter time. The University is located in the western coastal  area, adjacent to the beltway and major coastal highway, which makes private and public transportation easy and fast. In addition, students and staff can benefit from the various amenities of the immediate areas surrounding the Campus.
The Faculty
It is important for students who choose to study in Cyprus to gain from the local learning experience, which is mainly from the academic staff. Here at the Neapolis University, we are committed to contribute to the society through pursuing education, learning and research. Neapolis University Faculty has a long teaching and research activity in their area of interest and motivates students to develop skills for research and the ability to learn autonomously towards achieving academic excellence.
Recognition and Programmes
For a student from abroad, one of the key factors to decide to study in Cyprus is to find a Recognised institution so to gain the benefits of his studies. The Neapolis University operates under the relevant law of private universities in Cyprus. Study programs are evaluated and approved by a special committee, the Evaluation Committee of Private Universities (E.A.I.P., www.ecpu.ac.cy). All programs of the University are fully recognized by the Republic of Cyprus and all EU countries.