Student Care
Student Care provides quality services and information on curriculum, student life, regulations and generally anything that students may need during their studies at Neapolis University. Essentially the Student Care is the link between students and Neapolis University.
The purpose of the Office Student Care is the academic, financial and advisory support for students, as well as the support of graduates finding work or continuing their studies at postgraduate level.
Academic Support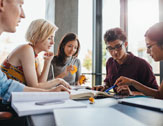 Upon admission to the University, each student has his own Responsible Academic Advisor. Through this institution Neapolis University in Cyprus offers ongoing academic support to all students to assist on a successful completion of their studies. The Responsible Academic Advisor monitors the student's progress on a regular basis, always aiming to provide any assistance when circumstances require. Also, with the consent of the student the Academic Advisor informs the Tutors of any possible problems the student faces.
Financial Support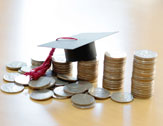 Every year a significant number of students are supported financially by Neapolis University through targeted scholarships and financial aid. The criteria of financial support are related to academic performance, the number of children in the family attending and second family member at the University, and with the economic situation of the candidate.
Government support measures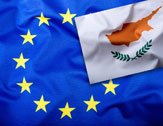 In the context of government policy on student welfare, financial assistance is given to Cypriot and European students of undergraduate level, on the basis of socio-economic criteria in the form of various benefits: 1) housing allowance, 2) food allowance, 3) allowance to purchase academic books and computer.
Counselling support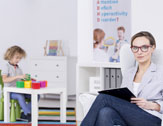 The Counseling Center for Research and Psychological Support – SKEPSI of Neapolis University offers counseling, psychotherapy and assessment to individuals, groups and, if deemed necessary, at a family level with complete confidentiality.
Healthcare support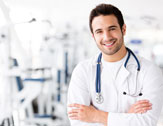 The Student Care provides information regarding the potential healthcare and hospital care in Pafos. Apart from Pafos General Hospital there are several private hospitals. Iasis Hospital, for example, is just 1 km from Neapolis University and has Emergency Department, and all the key medical specialties.
Professional guidance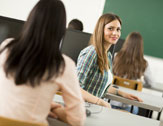 The purpose of the Office of Professional Guidance is to inform students and graduates of Neapolis University for vacancies associated with the subject of study, in the public and private sector. Information shall be given by personal visit to the office by the person interested and through notices posted in the boards of the University. The Student Care also organizes 'Career Days' in an attempt to link the scientific manpower to the labour market.
Office of Postgraduate Studies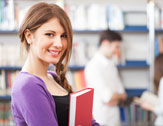 The purpose of the Office of Postgraduate Studies is to provide valid and accurate information for students and graduates of Neapolis University concerning the Postgraduate Studies and offered scholarships. In particular, is provided information about the postgraduate programs of the University, scholarships and useful information for the correct orientation of students and graduates.
Student Accommodation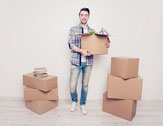 The Student Care is responsible for the accommodation of undergraduate and postgraduate students in student dormitories. It operates a modern accommodation applications management program, room allocation and room rental policies management.