Dr Thomas Nektarios Papanastasiou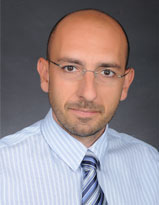 EDUCATION
He holds a doctorate (PhD) in International Investment Law (Waseda University, Tokyo), a Master's degree (MA) in International Relations (Waseda University, Graduate School of Asian Pacific Studies), Master's degree (LL.M) in Civil Procedure (Law School, University of Athens) and a law degree (LL.B) (Kapodistrian University of Athens).
PREVIOUS EMPLOYMENT
Mr Papanastasiou is an attorney licensed to practice from the Athens Bar Association (since March 2005). He worked in international organizations, such as a consultant to the World Bank for revisiting the legal framework in the power sector, and project finance for energy investments, as a trainee at the Organization for Economic Cooperation and Development (OECD) on issues of Public Private Partnerships (PPPs), and on a development program for the Japan Bank for International Co-operation (JBIC) to Manila (Philippines).
He also worked on research and consulting firms in Tokyo (Japan), such as for the Mitsubishi Research Institute (MRI), the Waseda University Organisation for Japan-US Studies (WOJUSS), and the Tokyo Centre for Economic Research (TCER), having gained legal experience in the analysis of international trade and investment agreements.
SUBJECTS
International Economic Law with a focus on international investment agreements, the promotion and protection of foreign investments, Energy Law, Public International Law, Human Rights Law, International Organizations / International Relations.
AWARDS
His thesis titled "The Legal Protection of Foreign Investments against Political Risk: The Case of Japanese Investments in the Power Sector of Asian Countries" was awarded the prize "Argyrios Fatouros-2013" by the International Law Association, as the best thesis by a young researcher in the field of International Economic Law (http://ilahellenic.gr/announcements/101-the-2013-fatouros-prize).
Scholarship recipient from the Japanese Government (Ministry of Education-Monbusho, 2004-2010)
ACTIVITIES